Influencing Behavior
Since January 2011, I've been associated with a great start-up company called Change Anything. Their mission is to help people change bad behaviors for the better and improve their life in the process. One of the great things about this company is the theory and research into organizational behavior that supports the website and content.
Disclosure: some of the links in this post are affiliate links that will earn me a commission if you purchase through them. If you do, I absolutely appreciate it and if you have any questions about any of the products or services please contact me!
The website is based on two New York Times best selling books, Influencer: The Power to Change Anything
and Change Anything: The New Science of Personal Success
. These two books outline decades of research into human behavior and motivation.
To simplify the premise of the books, there are six different factors that influence our behavior. A few are commonly known and seen, but the others are less obvious.
Personal Motivation
The first factor is personal motivation. This one is the most well known, commonly referred to as willpower or self discipline. Since this one is so well know, we often mistakingly blame it for our failures. But often our failure is due to some of the less well known factors that influence our behavior.
Personal Ability
The second factor is personal ability. This deals with knowledge and skills that can be taught and learned that will help an individual defeat a bad behavior.
Social Motivation
The third factor is social motivation. Commonly known as peer pressure, this is also a very well known source of influence. The people that we surround ourselves with play a heavy role in our behavior.
Social Ability
The fourth factor is social ability. This is similar to the third. Basically, do we have teachers, mentors, coaches, that have the skills and knowledge that will help us change to teach us, coach us, and hold us accountable to our actions?
Structural Motivation
The fifth factor is structural motivation. This means are there things in our environment that motivate us to change? This can mean financial or other incentives. It can also mean environmental disincentives to continue in the status quo. It is often the case that fear or loss is actually more motivating that the potential for gain.
Structural Ability
The final factor is structural ability. Are there things in our environment that enable or disable us from making the desired change. our cars, our houses, and offices all play a role in our ability to change. For example, my the closer I am to the kitchen when I am working at home, the more likely I am to snack. But the further I am, the less likely I am to snack.
So What?
So… what does all this have to do with marketing? Well, the theory behind the two books is that you can use this information to influence the behavior of yourself or influence the behavior of those around you. While I do not advocate using these sources of influence in an underhanded fashion, there are many principles that can be employed in your small business to increase the effectiveness of your marketing efforts and influence the behaviors of your clients/customers.
For example, adding social media tools (Facebook, Twitter, reviews, testimonials, forums, etc) to your website would be a Social Motivation tactic. Using coupons or other incentives is a Structural Motivation tactic, while selling your products on Amazon, eBay, Etsy, or your own ecommerce website would be a Structural Ability tactic.
The key to creating an effective Influencer based marketing plan is to clearly define what behavior you want to influence then carefully formulating a strategy and tactics to carry out that plan.
Learn More
If you'd like to learn more about the science of influencing behavior, I highly recommend both Influencer: The Power to Change Anything
and Change Anything: The New Science of Personal Success
. Additionally, you can access the website www.changeanything.com for free and create a marketing influence plan using their service. I also recommend this great entertaining video that provides the basics behind the science.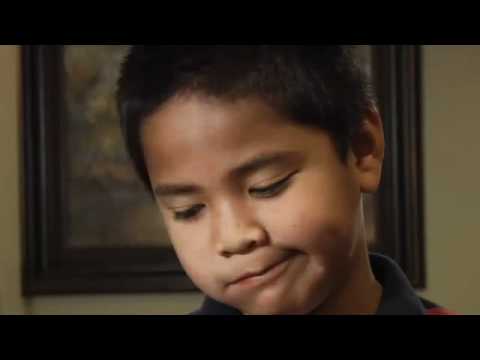 No related posts.